A Bozeman woman is rescued after a summer skiing accident
Published on June 27th, 2016 | by Bel Harrison
0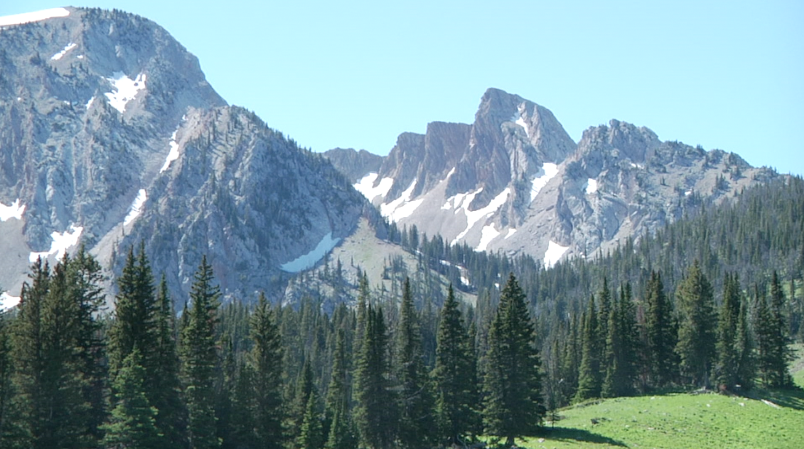 A Bozeman woman is in the hospital after a summer skiing accident in the Bridger Mountains.
The woman was skiing on Sacajawea peak when she hit snow that was icy and lost one of her skis, causing her to lose control and fall 600 feet down the mountain, hitting her head with so much force it actually broke her ski helmet.
While Sacajawea pass is known for mountain goat sightings, today hikers saw dozens of rescuers and sheriff's vehicles instead.
"Then later on as we were hiking we saw the helicopter with the line hanging from it. The basket, and we knew somebody had to be rescued. So we just said a prayer and hopefully everything came out okay," said Gary Bellaus, who hiked Sacajawea pass with his family today.
A coordinator for Gallatin County Search and Rescue says he knew from the start the safest way to help the skier was with a helicopter—eventually flying her to the nearest hospital.
"If this were in a ski run or in a ski area, it definitely would be black diamond, so it's steep, very steep," said Kevin Larsen, Coordinator for Gallatin County Search and Rescue.
The area where the accident happened is known to many as "the great one." Many skiers use it throughout the summer because it has snow almost year-round.
However, rescuers say you shouldn't ski the area early in the morning because the snow can be icy, creating dangerous situations like it did today.
"There's great recreational opportunities, that's why we live here, and we encourage people to get out and have fun and enjoy, but the other side of that is to do so responsibly," said Larsen.
Rescuers say luckily the woman was wearing her helmet—which definitely helped to save her life, in addition to having a cell phone to call for help.
"The more prepared people can be the better off they are going to be and the more easily we can help them out if they get hurt," said Larsen.
Rescuers say they see several accidents just like this one throughout the summer. They say this is the first so far this year but they don't expect it to be the last.
Once swelling goes down, the rescued skier will undergo surgery for a fracture in her spine, as well treatment for a broken leg and forearm.
Source: Kaitlin Bane.
(Visited 358 times, 1 visits today)
Add your comment
comments